The Downtown Athletic Club of Hawaii (DACH) was formed in 2012 by the owners and top executives of trusted downtown Hawaii businesses.  DACH held monthly luncheons, pau hana gatherings, and hosted other events to support and raise awareness for local sports in Hawaii.
Previous DACH events featured speakers such as former Hawaii NFL players Olin Kreutz, Manti Te'o, Marcus Mariota, and Chad Owens; former Major League Baseball All-Star, Shane Victorino, University of Hawaii coaches, and national sports personalities such as Neil Everett and Larry Beil.
DACH's previous fundraising efforts helped to supplement the Molokai and Lanai High School Athletic Departments with their costly air and ferry transportation expenses, and provided financial support for the Pacific Islands Athletic Alliance (PIAA), an organization dedicated to helping over 1,200 college-bound athletes from Hawaii and American Samoa with athletic and academic scholarships, grants, and financial aid.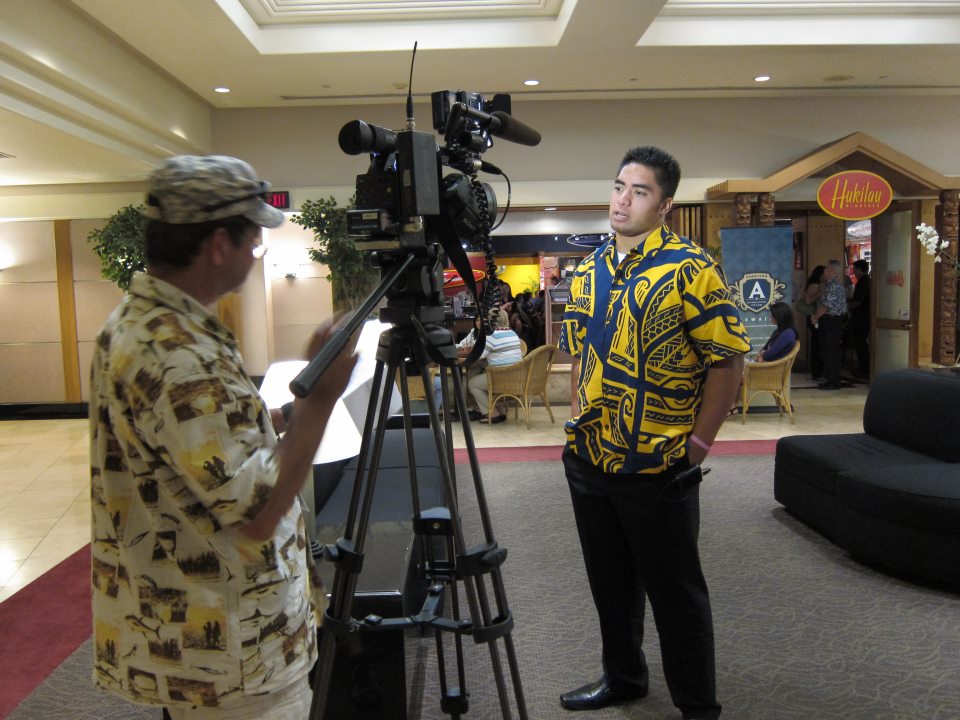 Following the pandemic, DACH has reemerged with a similar mission and new leadership.  
Our Mission:
To create a bridge for corporations, community organizations, and government to facilitate and promote sports throughout the Islands.
Keith Amemiya, Board Chair

Jason Chang

Peter Dames

Chris Dods

Matt Emerson

Art Gladstone

Brandon Kurisu

David Morimoto
John Dean

Bob Harrison

Peter Ho

Duane Kurisu

Ray Vara
DACH has the backing and support of the following organizations:
aio Family of Companies

American Savings Bank

Bank of Hawaii

Central Pacific Bank

Hawaii Pacific Health

First Hawaiian Bank

Servco Pacific

The Queen's Health System